Welcome to Oasis Resorts.
Curious about your unique value for us as our guest? You may discover all in our mission below.
In addition to the exclusive quality of our accommodations on unique locations, a stay at Oasis Resorts means much more ...
"Our secret lies in the combination of the best we offer of three worlds ..." 
-Jurgen Mensink | Director Real Estate & Development Oasis Resorts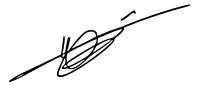 Combining three worlds, so that you can deeply enjoy your senses
Unique accommodations in the most beautiful places in the world
At Oasis Resorts you are guaranteed to enjoy your stay in your own exclusive villa, a spacious apartment or a luxury penthouse with fascinating views in the middle of nature. We value the use of high-quality materials, space and privacy for our guests. The bedrooms have their own bathroom and the living room is spacious with a luxurious kitchen. A complete self-sufficient holiday, where you are at the same time being cared for: A true 'second home', only on vacation...
Luxurious facilities, fully equipped
Oasis Resorts combines dream accommodations with luxurious facilities such as a private Wellness & Spa, infinity pool, private pool and top-rated restaurants located at our resorts. In addition, we take care of the rental of a car, (sailing) boat, electric bicycles, SUPs or other entertainment such as cooking and golf courses. This way you are assured of a fully catered stay and you can fully relax.
Hotel service guaranteed, we are there for you 24/7
Your accommodation is always provided with a rich welcome package that is tailored to your destination and wishes. In addition, towels, made beds and final cleaning are always included in our prices. Depending on your destination, we also offer many other services, such as a delicious breakfast or catering served to your accommodation. If you wish for, we make your beds daily for you. Relax completely and enjoy the magic of Oasis Resorts!
What else you can expect from us?
Tailored service
Our specialized team is available every working day to answer your questions via telephone, email or whatsapp.
Flexible conditions
You can cancel or rebook your holiday free of charge up to 14 days before arrival.
Local and sustainable
All our resorts are located in the midst of a natural environment and contribute to the area's development.