Le P'tit Rotterdam | Bakery and snack bar
At Le P'tit Rotterdam you can come every morning for freshly prepared bread and croissants. In the afternoon and evening you can take away food like for oven-cooked pizzas, delicious tapas, sandwiches and freshly made salads. There is also a possibility to enjoy your food & beverages outside on the terrace in the center of the resort.
During the summer months you can get the 'special of the day' every day, if you don't feel like cooking. Like delicious homemade paella or mussels. These meals you can pick up and eat on the terrace of your own villa. 
Book your stay at Oasis Les Jardins
Enjoy the national French cuisine at La Ferme de Villeneuve, the restaurant located right on our resort Oasis Les Jardins in Les Sables d'Olonne
At the resort there is a snack bar, called snack bar 'Le P'tit Rotterdam'. The snack bar offers you a wide range of dishes; from snacks to tapas and even freshly prepared bread in the early morning.
It is possible to rent bicycles at our resort Oasis Les Jardins. You can explore the beautiful surroundings by bike or use the bike for convenience at the resort.
Oasis Les Jardins welcomes you all year round for your conferences and seminars in our seminar room. Reserve your seminar room directly at this unique location!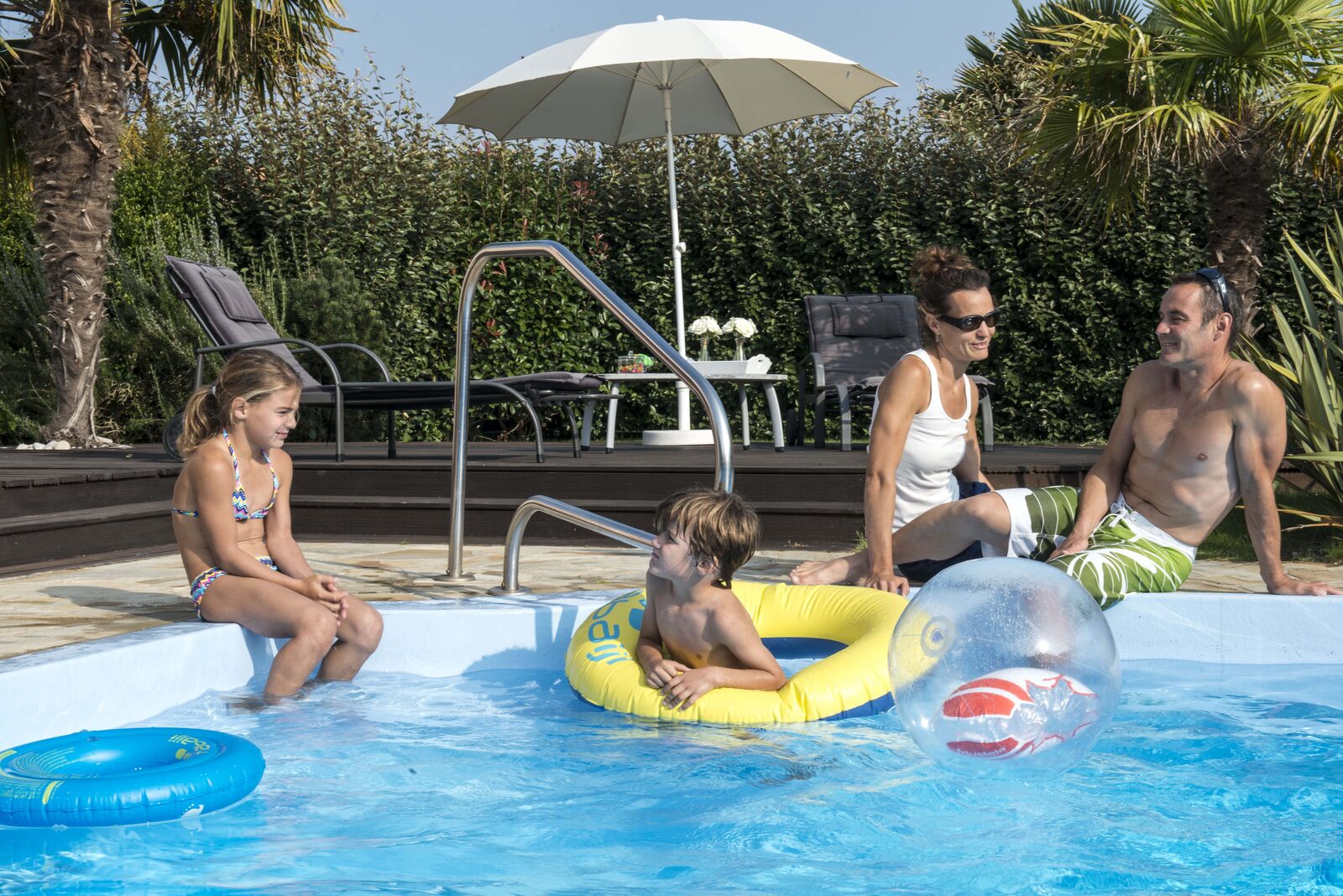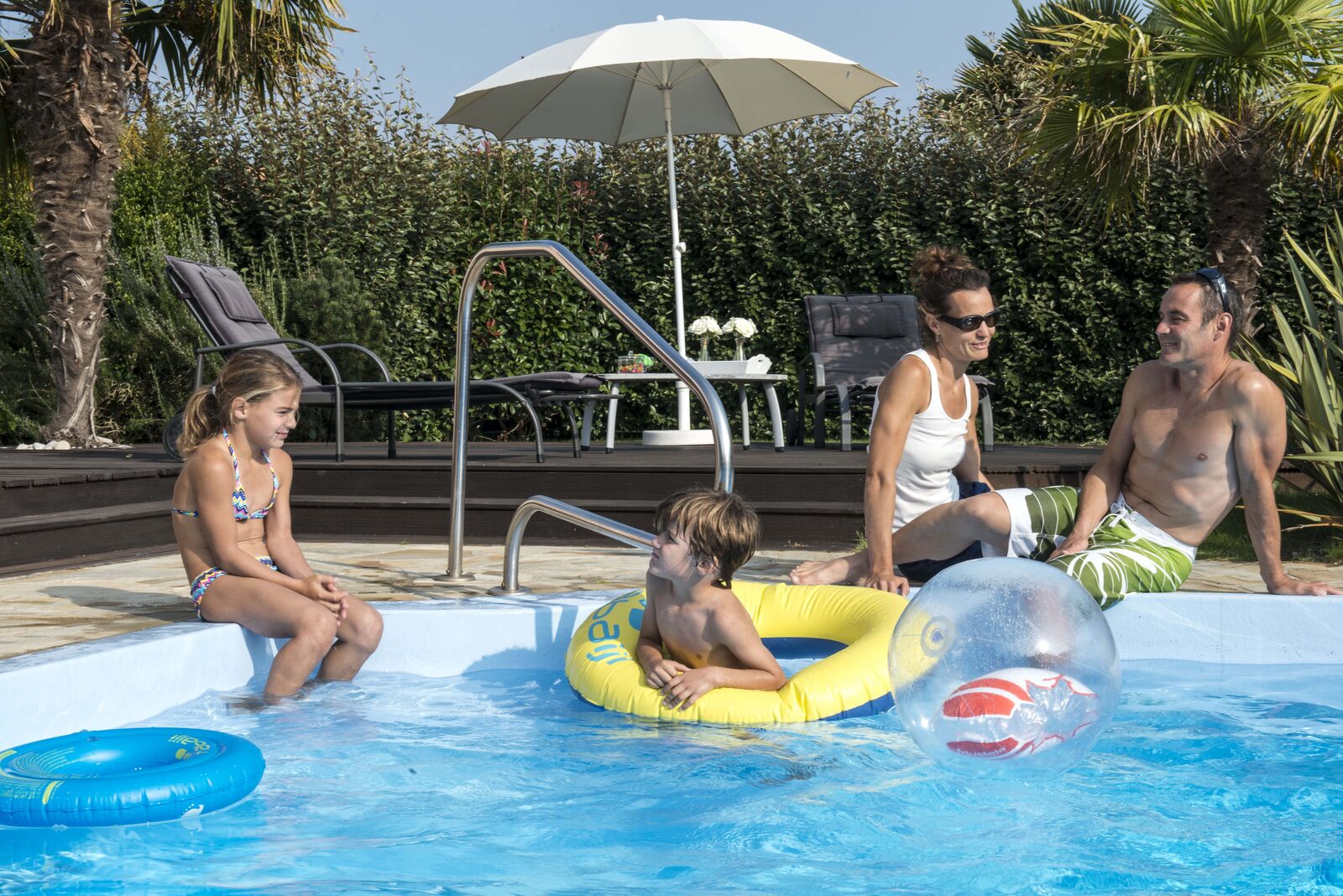 Zwembadalarm
Bij Oasis Les Jardins heeft elk zwembad een alarm. Dit alarm zorgt voor extra veiligheid rondom het privé zwembad bij de villa. Het alarm gaat af wanneer er iets in valt van meer dan 5 à 6 kilogram.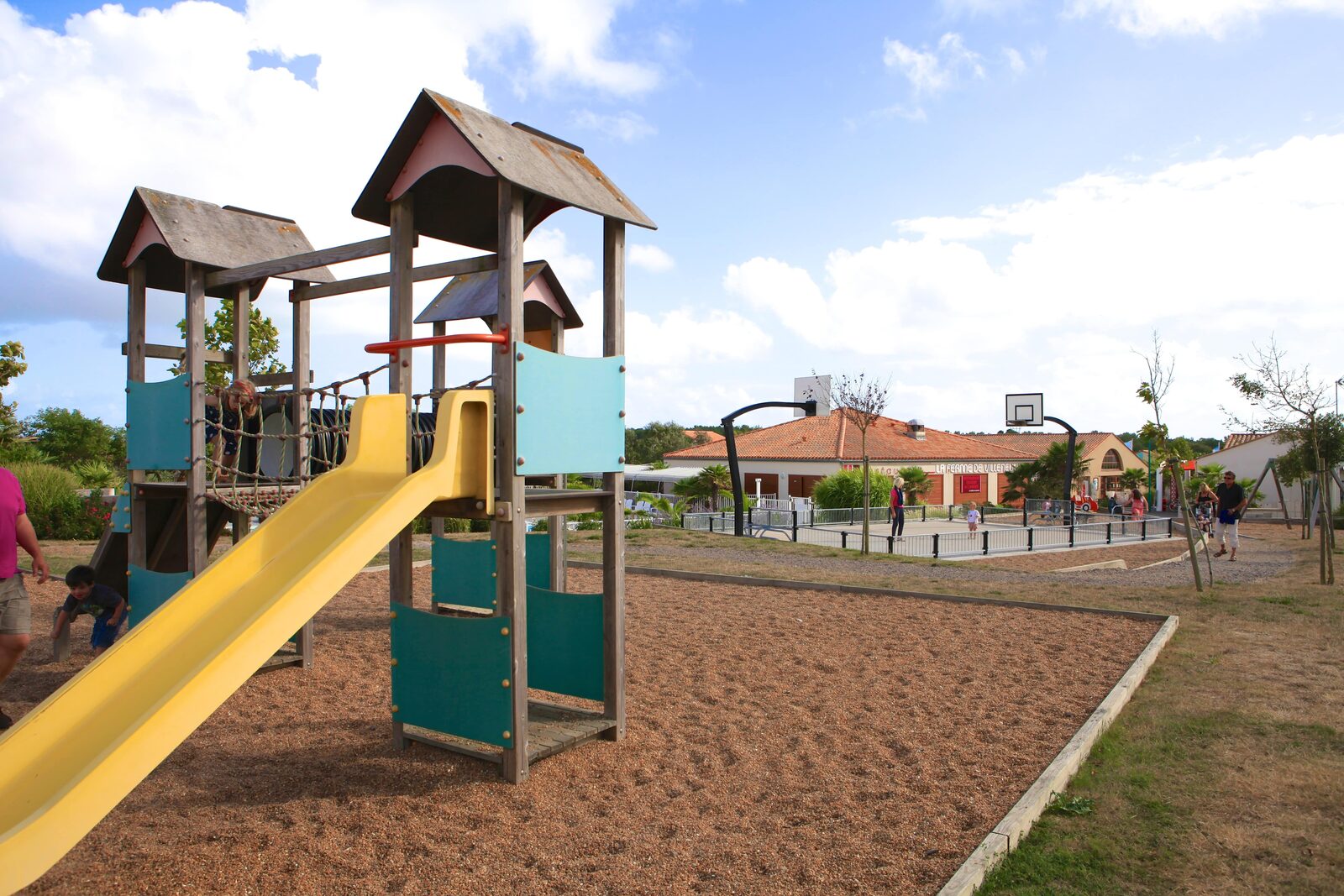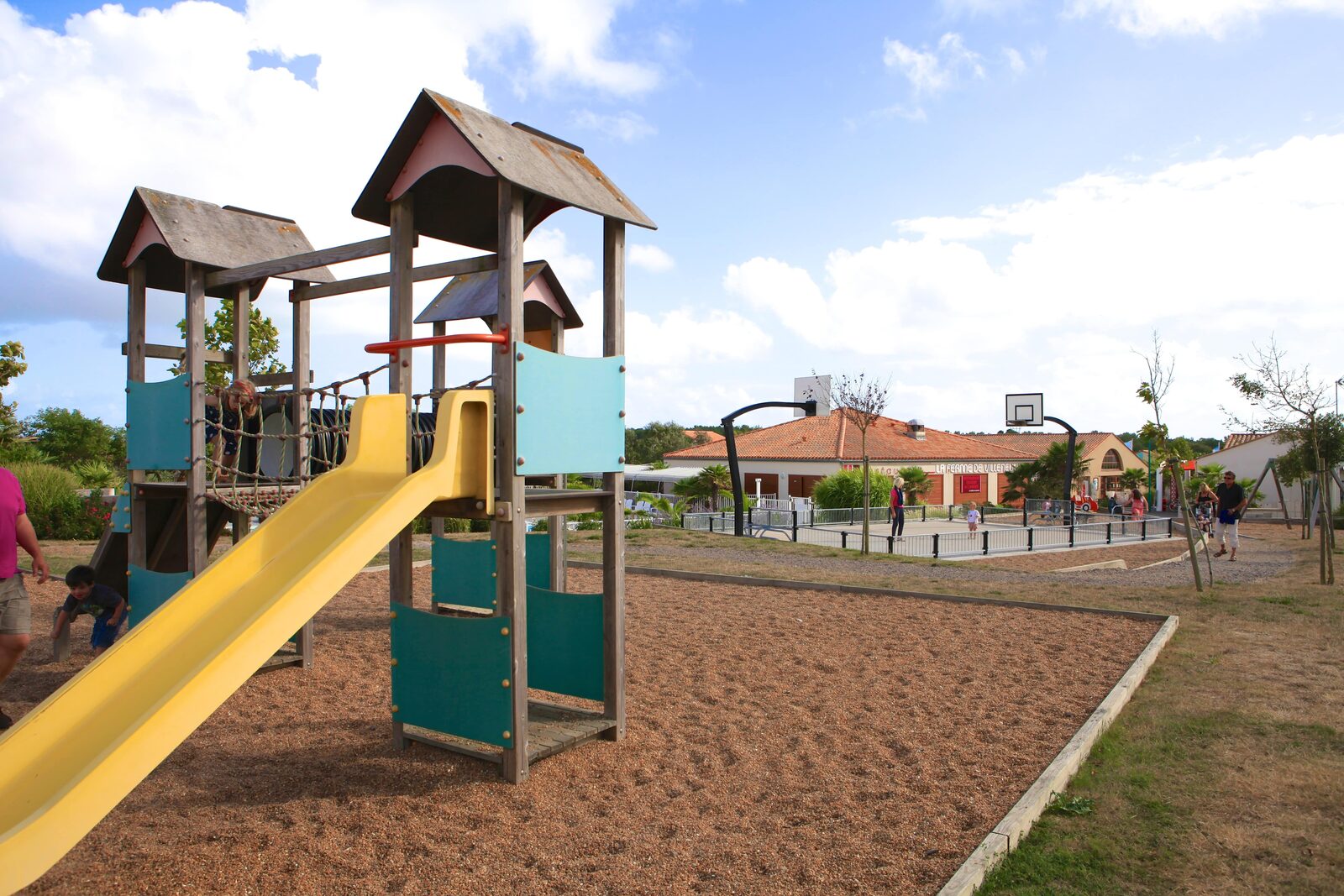 Children's playground
The playground on the resort is suitable for children from 4 to 12 years old. It features swings, seesaws and a great play element.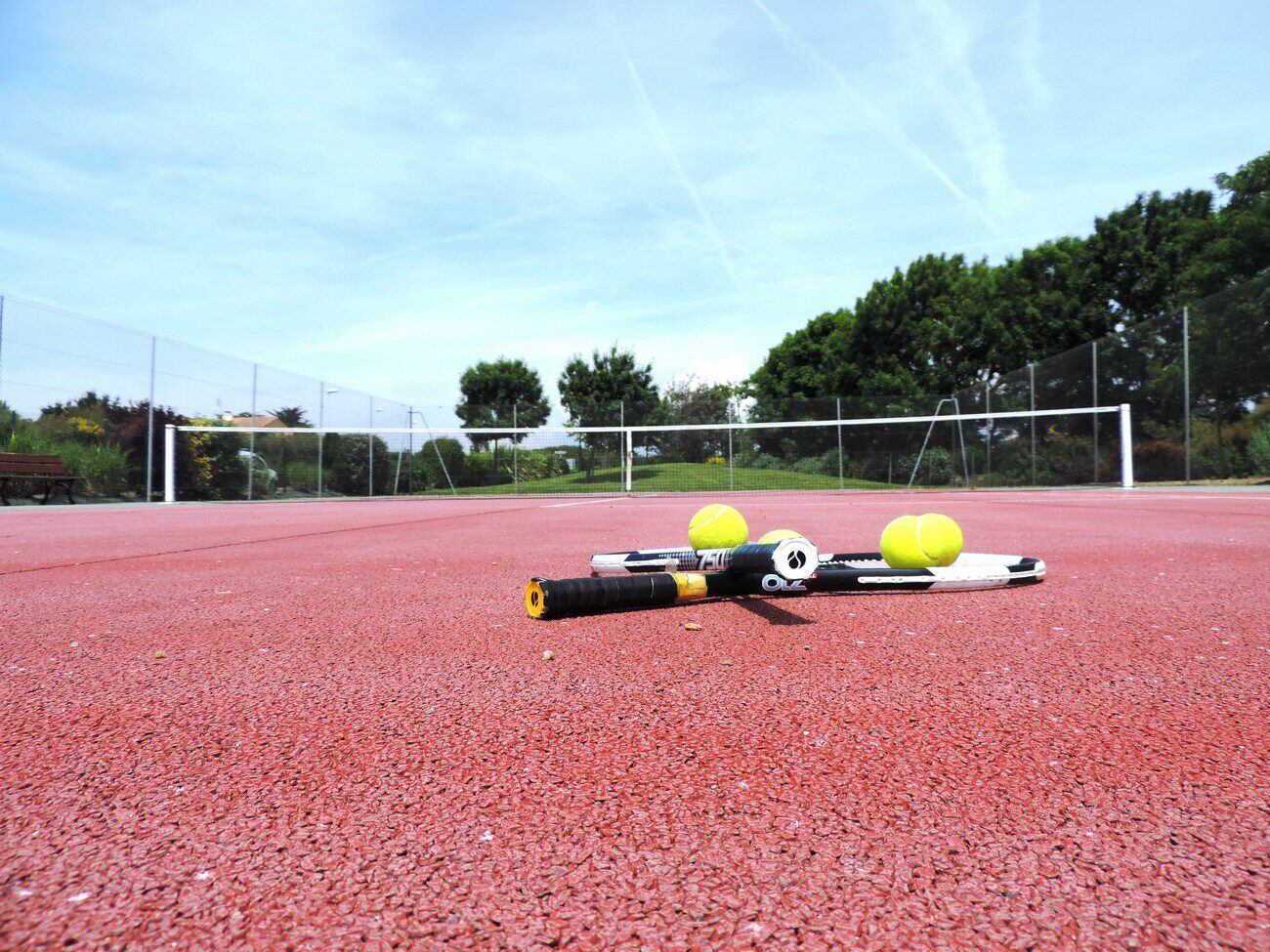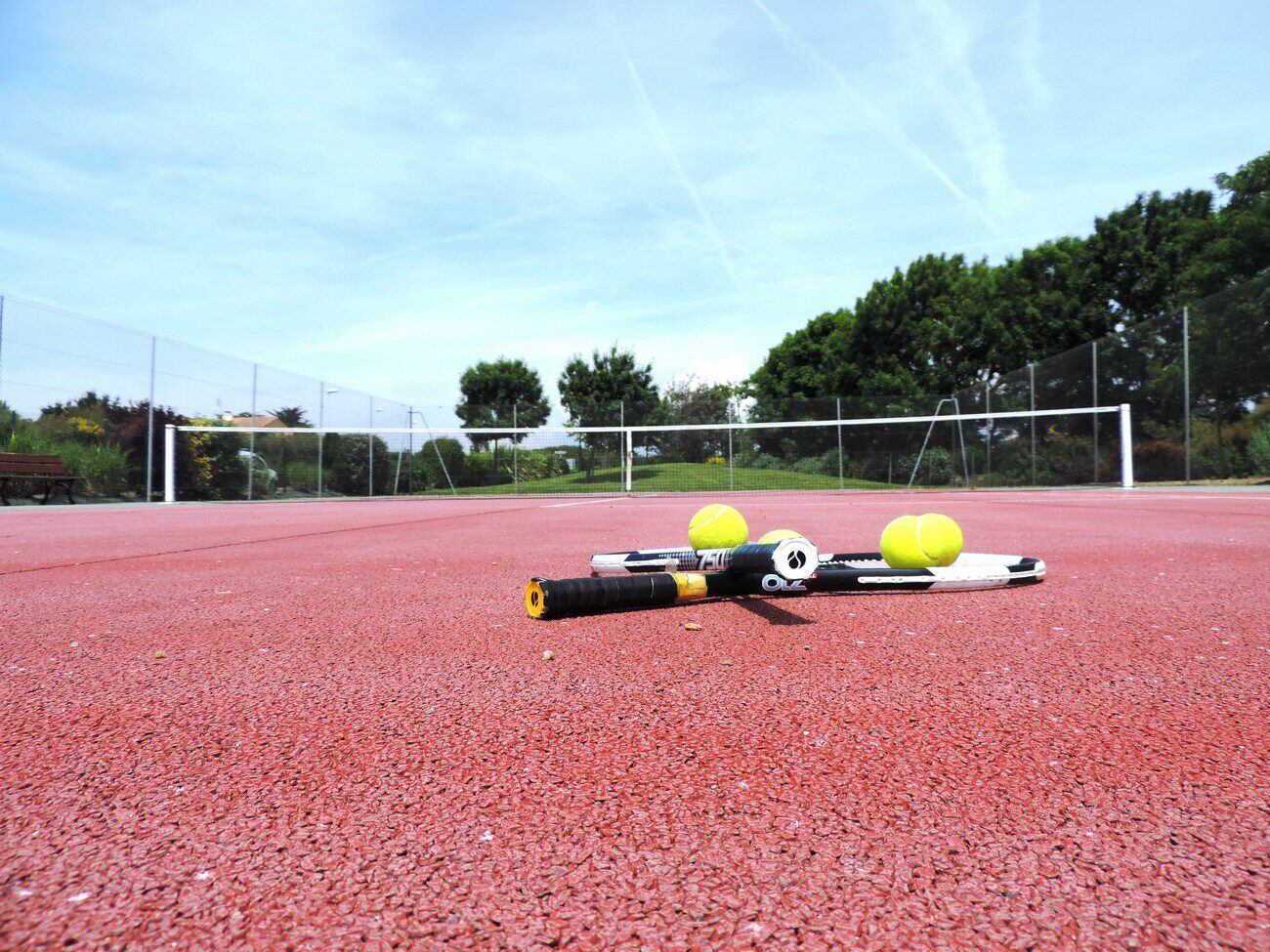 Tennis court
Our resort has a tennis court, you can rent a court for an hour. Rackets and balls can be rented at the reception.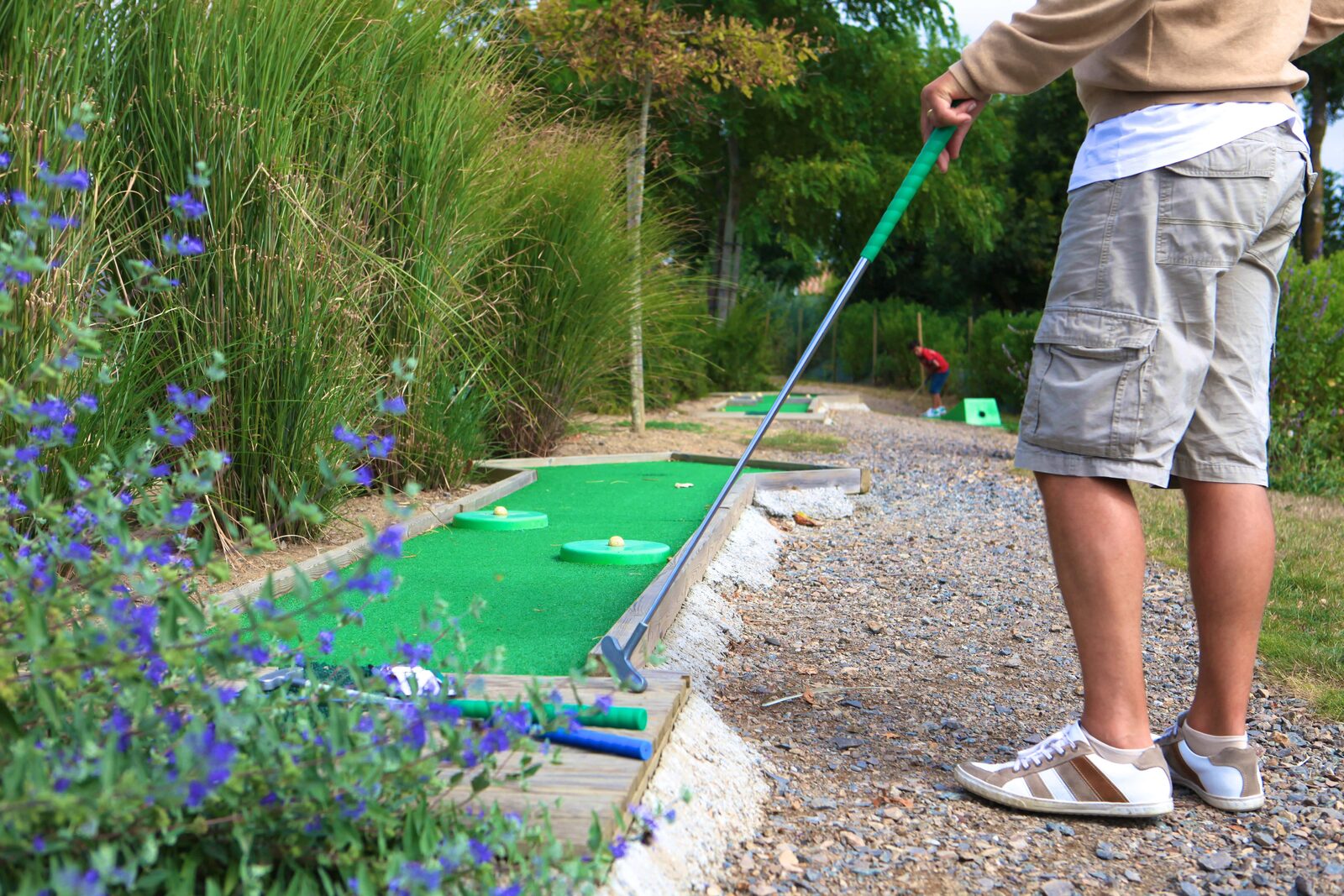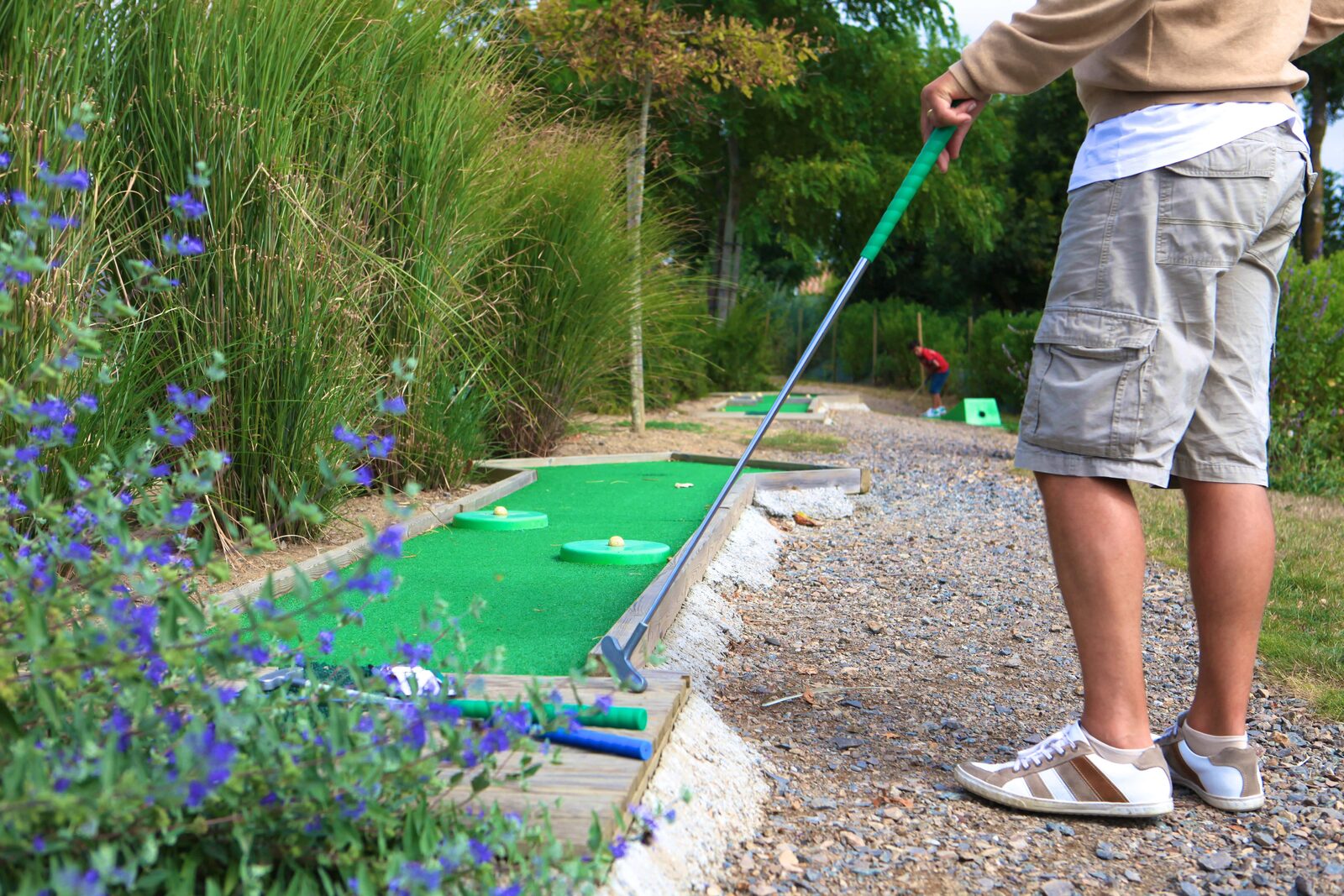 Mini golf
There is also a mini golf course at our resort. Mini golf is for all ages, but children will definitely have fun here! You can use this minigolf for free.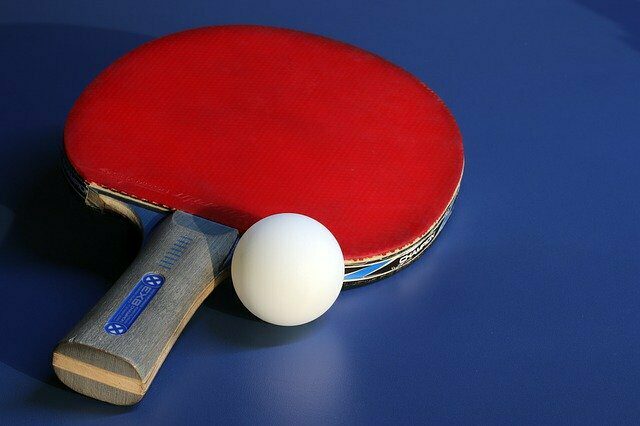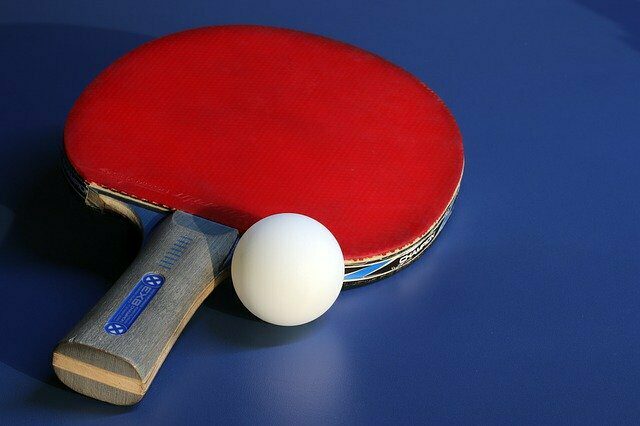 Table tennis
There are several table tennis tables at our resort. Equipment for the game is available at the reception for free.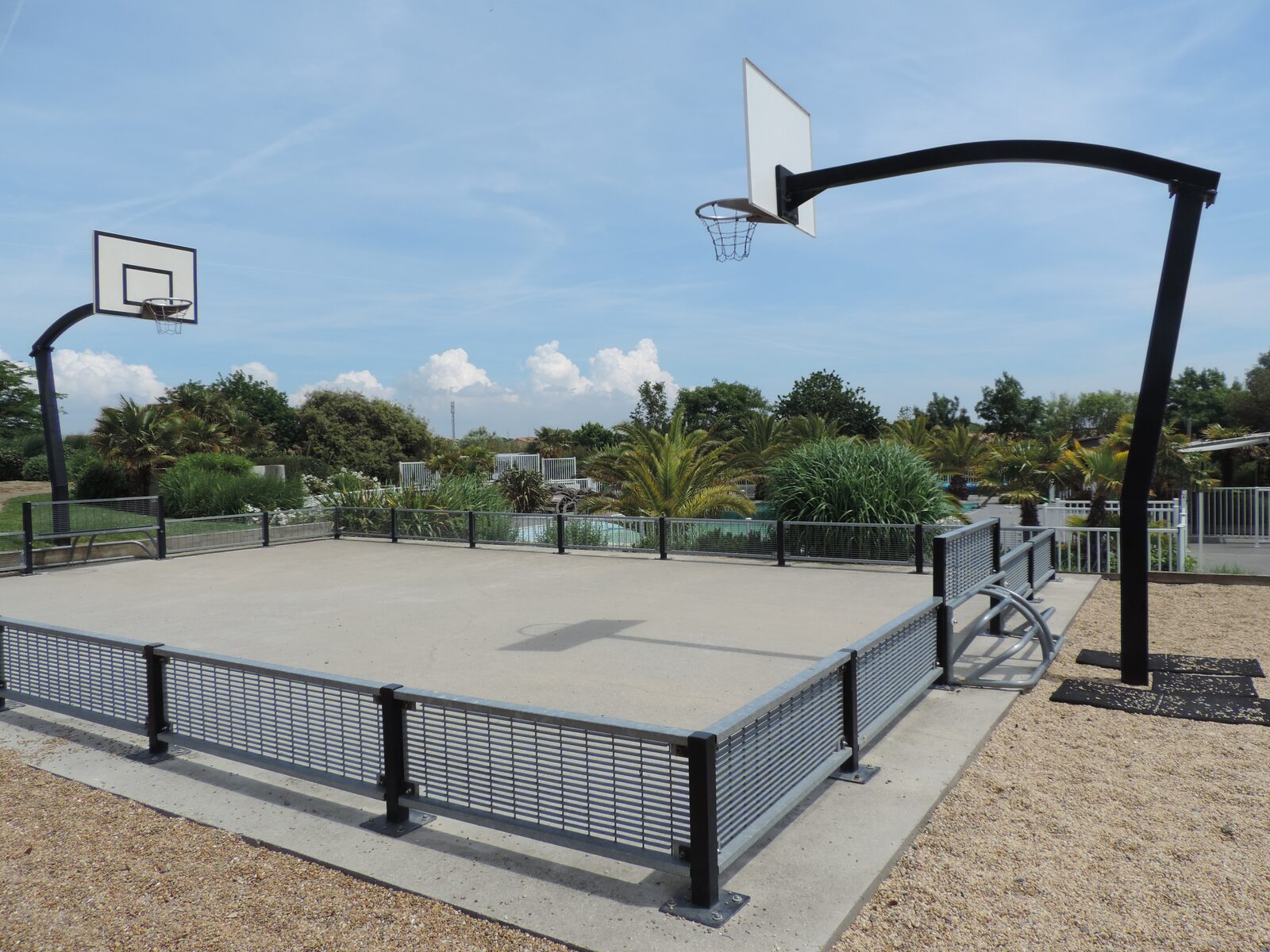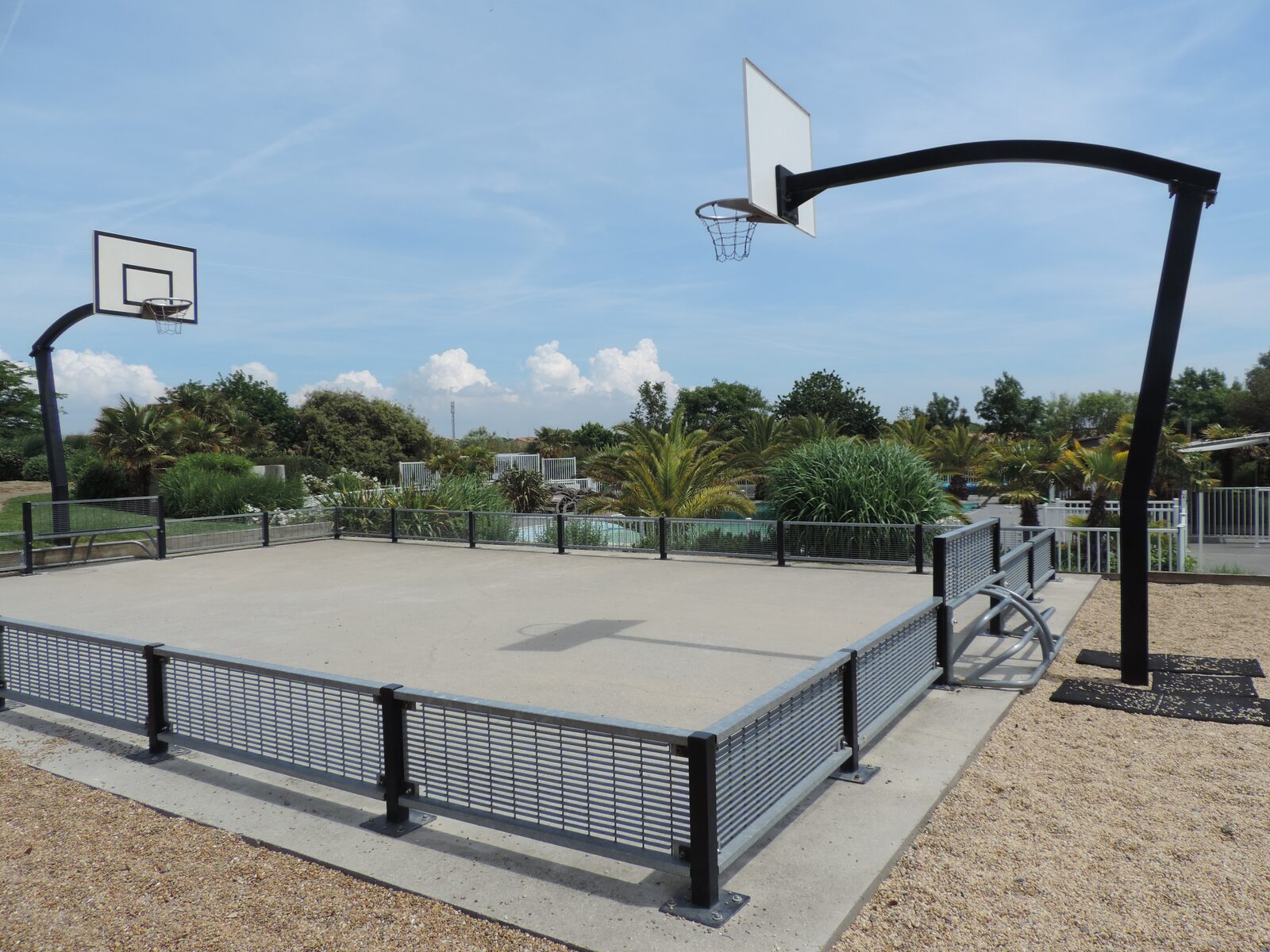 Sports court
The sportsfield can be used for several sports: football, basketball, volleyball and other sports. You can get equipment for free at the reception.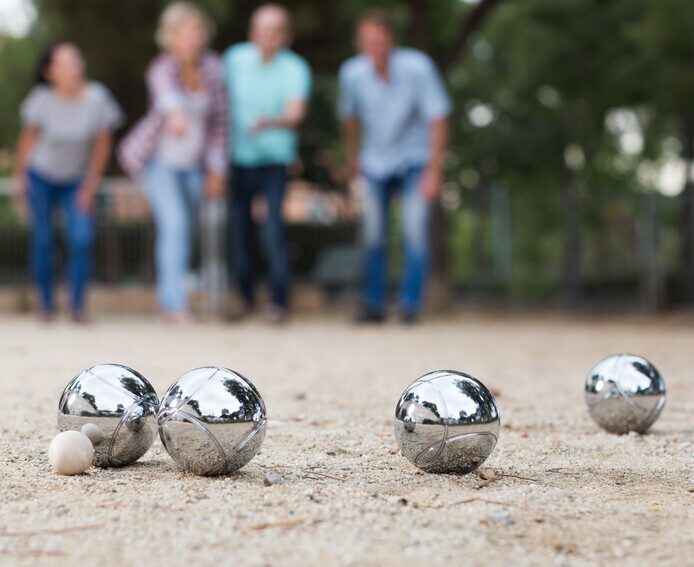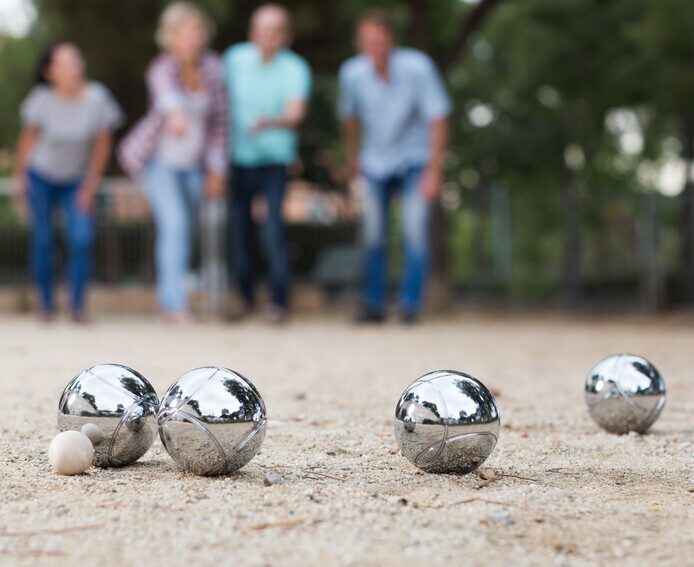 Jeu de Boules
There is a Jeu de Boules alley, where you can play the famous typical French game 'Jeu de Boules'.