Segway tour in Seefeld
Discover the surroundings of the region Seefeld – Tirols Hochplateau with a segway tour. Accompanied by an experienced guide, various tours are organised to mountain huts, mountain lakes and alpine meadows. These segway tours take you to places with unspoilt nature and wonderful views of the Tyrolean mountains. The tours vary in duration and are suitable for all ages. 
The starting point for the Segway tours is EUROSPAR in the village of Seefeld. Do you have any questions or would you like to book a Segway tour? Please ask our reception.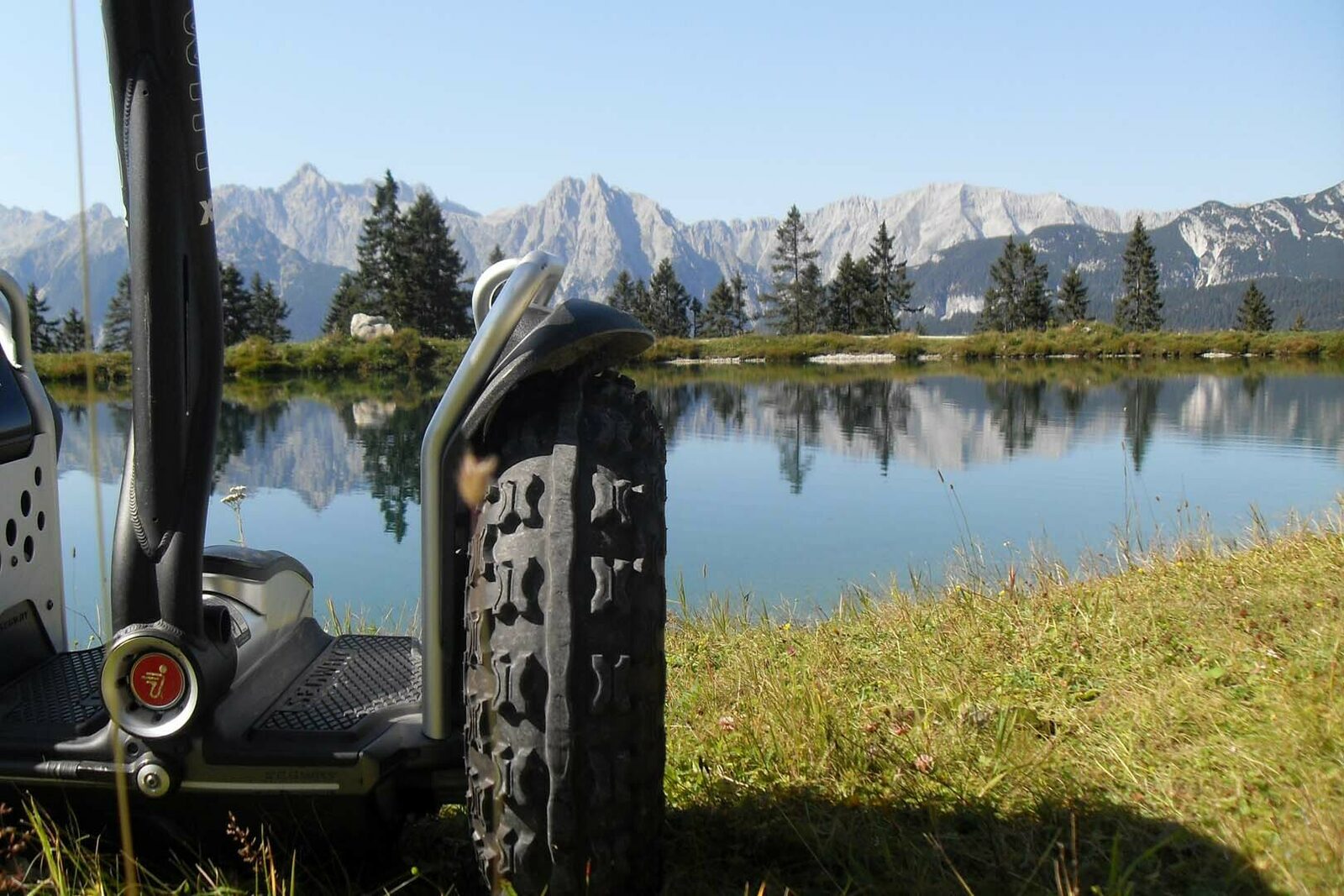 🌲 Wildmoos Alm Tour
On this adventurous, approx. 2-hour Segway tour, we first drive from Seefeld in Tirol in the direction of Reith bei Seefeld, along the Wildsee and then up to the Wildmoosalm. Here you can enjoy a drink and/or a snack.
Duration: 2 hours 
Price: € 79 per person
💦 Möserner Seestuben Tour
On this wonderful 2-hour Segway tour, we drive from Seefeld centre through wooded areas to Mösern. At the Möserer See you can take a walk around the lake and then go to the Möserer Seestub'n for a refreshment.
Duration: 2 hours 
Price: € 89 per person
⛰ 2 Hütten Segway Tour
On this 3-hour Segway tour we drive from Seefeld first towards Reith bei Seefeld, around the Wildsee with a stop at the Wildmoosalm and then over mountain to the Möserer Seestub'n. Here you will enjoy a wonderful view of the Möserer See.
Duration: 3 hours
Price: € 99 per person