Lila's travel story | "Go for a walk along the coast, it's amazingly beautiful."
Lila stayed with her partner for a week in July at Oasis Les Jardins. Read her experience about a weekend at the Atlantic coast.
Your best activity
"Our best activity was having a barbecue and swimming in the pool."
Your most beautiful place 
"The days were beautiful and the weather great. Overall, everything was beautiful in our opinion. The coast of Sables d'Olonne and the garden of our house, full of plants and greenery, in contrast with the super blue sky was great!"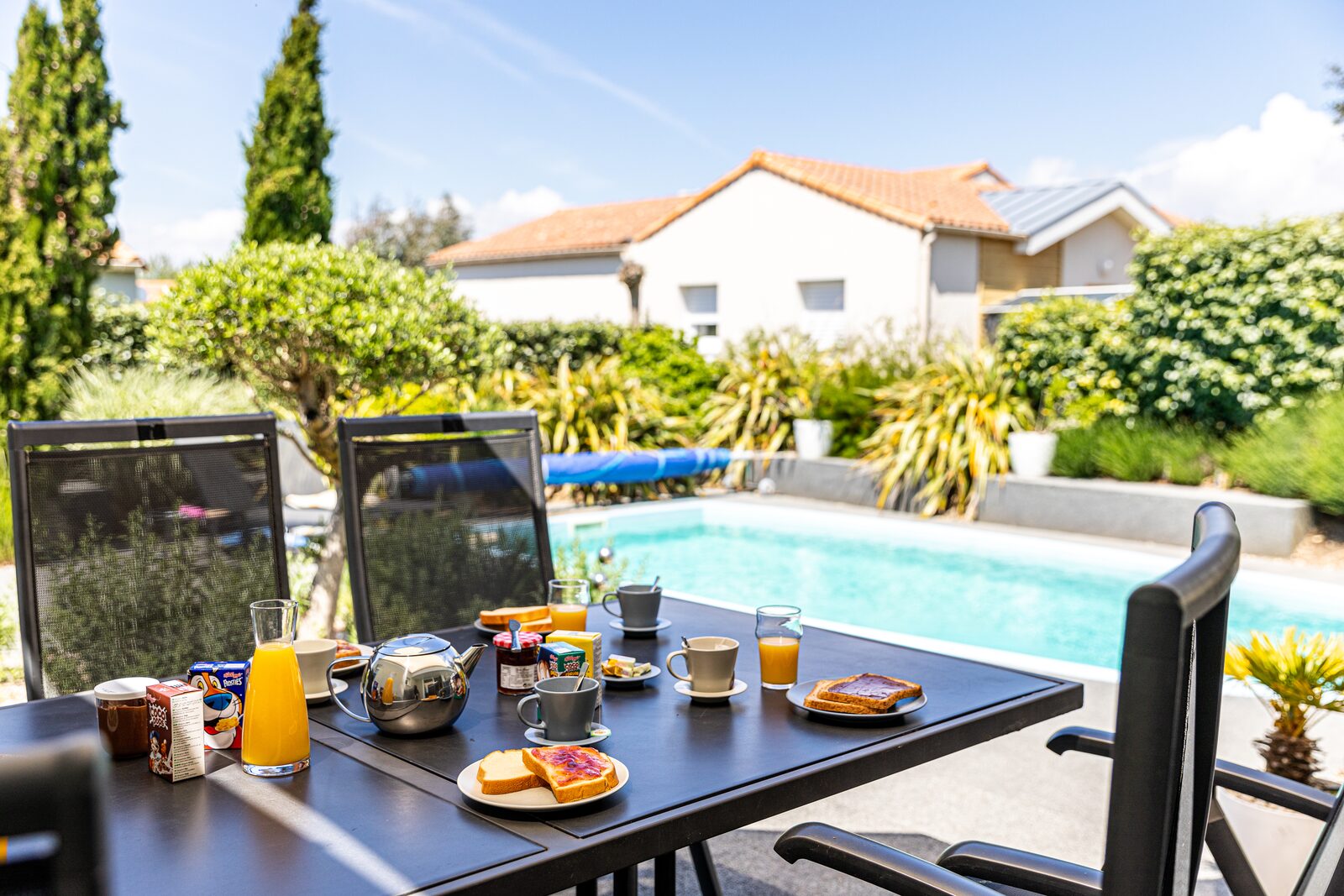 Your best restaurant
"Nice BBQ at home, without forgetting the potatoes, of course! :-)"
Your best memory
"The beautiful blue sky, along with all the green plants around it, butterflies everywhere, a few people parachuting, the beautiful and peaceful sound of nature."
Tips for guests who visit the resort after you
"Bring a BBQ and enjoy it, go for a walk along the coast, it's amazing."