Roger's travel story | "Enjoy the beautiful authentic surroundings."
 
Roger (47) from Ouderkerk aan de Amstel stayed last January for a short wintersports holiday at Oasis Les Portes du Soleil, together with his friends. 
Your best activity
"Descent of "le Mur". This slope always provides for a healthy tension. It is one of the 10 steepest slopes in the Alps. The first 50 meters are the steepest. Only after you have made the first 10 turns you can enjoy the beautiful descent".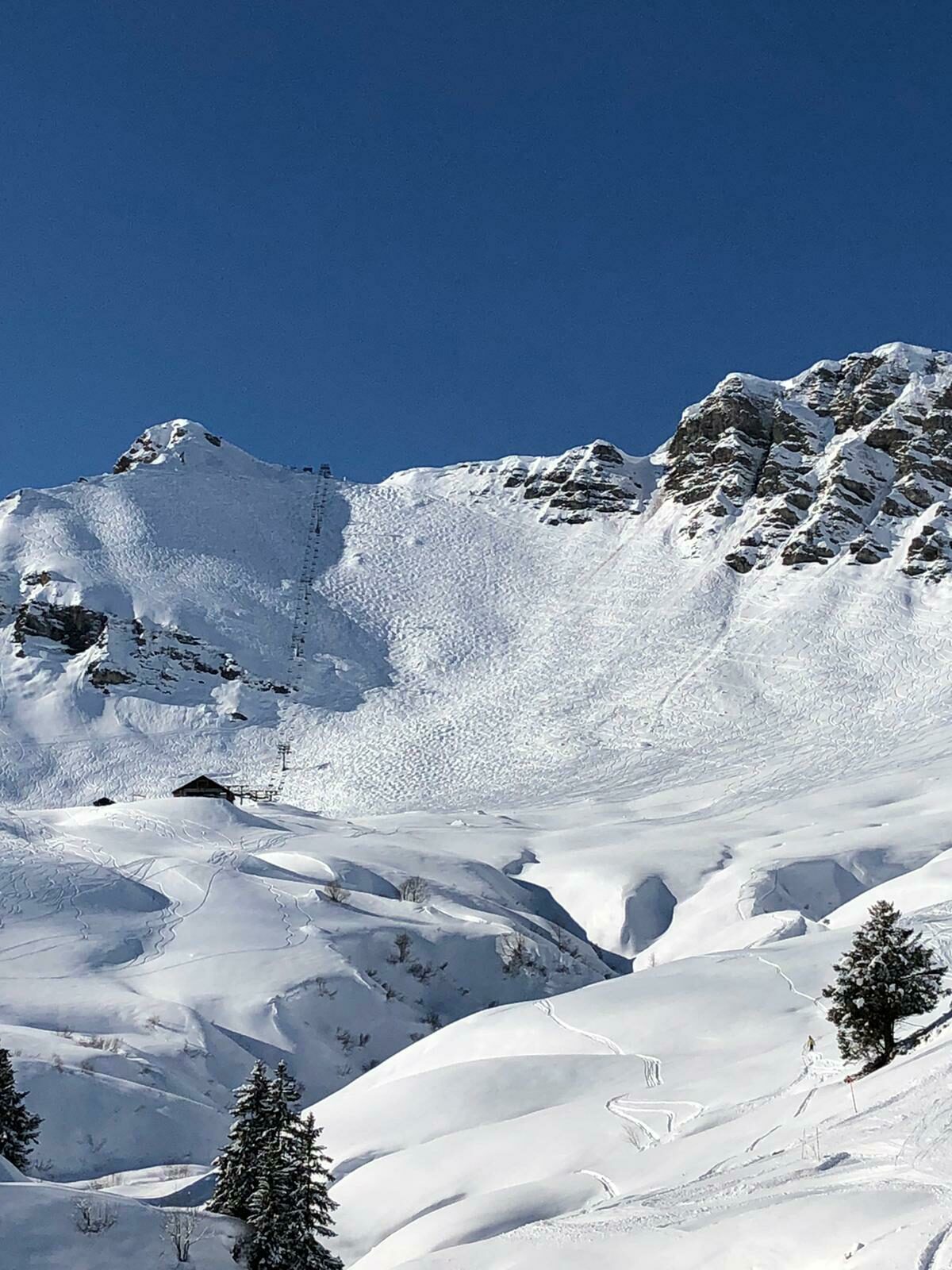 Your most beautiful place
"The complex is located in a beautiful valley with a stunning horizon, with the mountains on either side. Because of this you are not "trapped" between the mountains but you also have a wide view. Take a walk from the apartment and enjoy the beautiful authentic surroundings".
Your best restaurant
"Les Cornettes in Chapelle d'Abondance is a delicious restaurant in authentic French style. It is a nice fresh walk from the apartments (5 min). It is a real French family restaurant. The wine list is a huge book and there are beautiful 3, 4 and 5 course menus with beautiful French dishes. Here you are served with beautiful / strong stories, hearty wines and a kind of natural quality".
Your most beautiful memory
"The beautiful views and versatility of the area makes you really feel like skiing in the great outdoors."
Your tips for holidaymakers
"Be sure to try skiing the whole "round" of Chatel via Avoriaz and back via Morgins. A unique trip!"