Mark's travel story | "Surfing, power kiting or supping: there's always something to do"
 
Mark (27) from Utrecht visited Oasis Punt West Hotel & Beach Resort together with five friends in February 2020. The Brouwersdam was the point of interest in the active weekend full of strong winds and adventures!
Your best activity
"Without a doubt the kiting (also called power kiting) on the Brouwersdam. We hired some kites at beachclub Natural High. A lot of wind was predicted, and that prediction came true. Heels in the sand, hanging from the kite. What an experience, we stood on the beach for a few hours and afterwards enjoyed a well-deserved beer".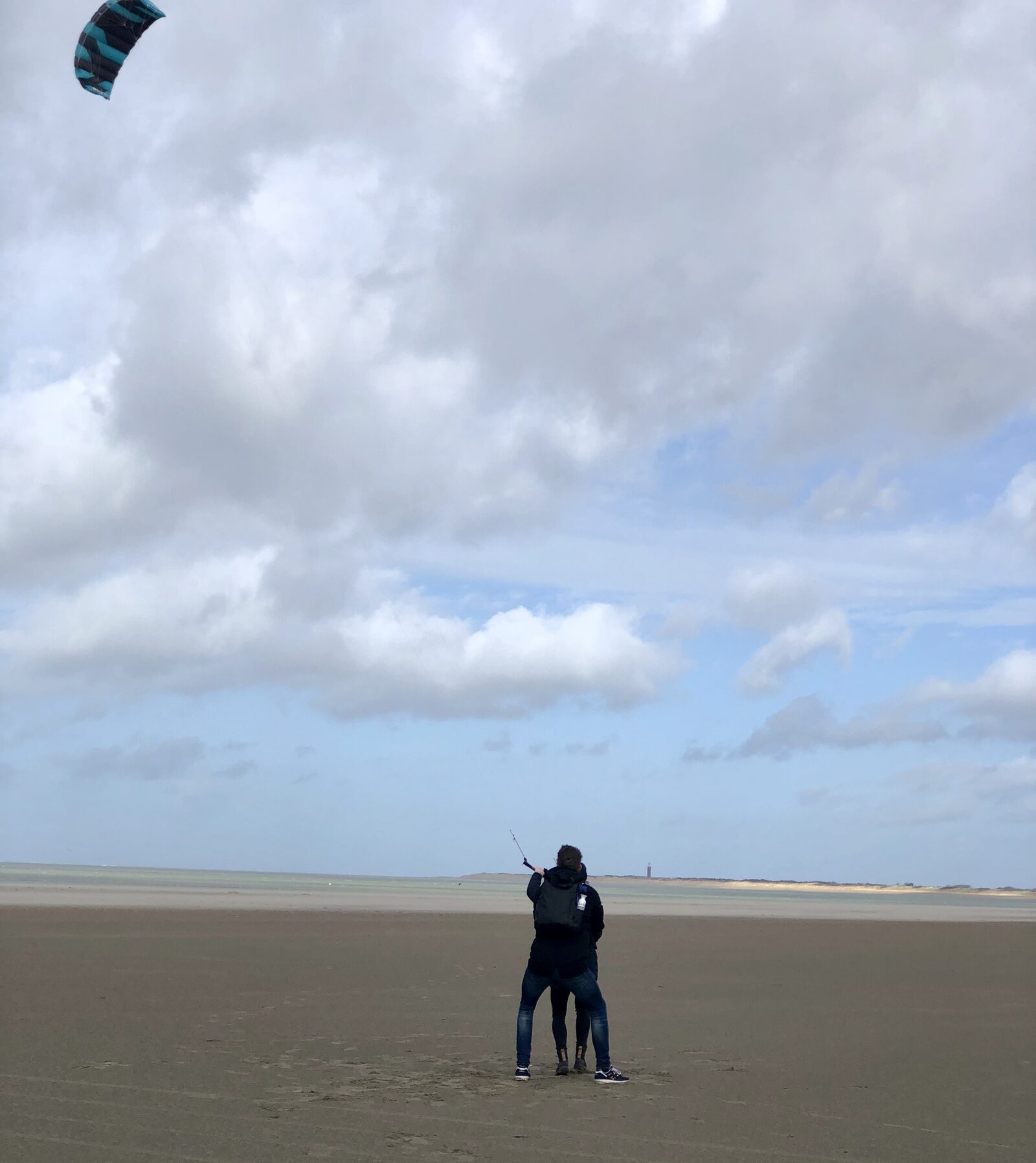 Your most beautiful place
"We're all huge beach lovers. So it comes as no surprise that our most beautiful spot is the Brouwersdam. Every year we try to spend at least 5 weekends on this beach. Surfing, power kiting or suppen: there's always something to do!"
Your best restaurant
"The relaxed atmosphere and the people make Natural High the ideal beach club for us. Besides the delicious food you won't get bored in the shop, especially if you like (kite)surfing. Every time we're on the Brouwersdam we drop by for a delicious burger, a glass of wine or a hot chocolate after a session of kite surfing"!
Your best memory
"The sunrise from our luxury beachfront villa. We were lucky to have the bedroom overlooking the water. When you open the curtains in the morning you imagine yourself on a tropical beach, just really wonderful. Afterwards enjoyed breakfast together in the large living room and kitchen. The perfect base for a nice weekend!
Your tips for vacationers
"If you are visiting Oasis Punt-West Hotel & Beach Resort, be sure to plan an activity for your party in advance at Natural High. Go blokarting, (kite)surfing or kite flying!"